Shower Sauna Conversion Kit - USA 120V (Refurbished)
Regular price
$2,890 USD
Sale price
$2,456 USD
Unit price
per
Sorry, this item is out of stock.
Order Processing:
1–3 days.
Processing time is an estimate of time between your order being placed and your product being shipped.
SKU: CS001B0000R UPC: 810018191382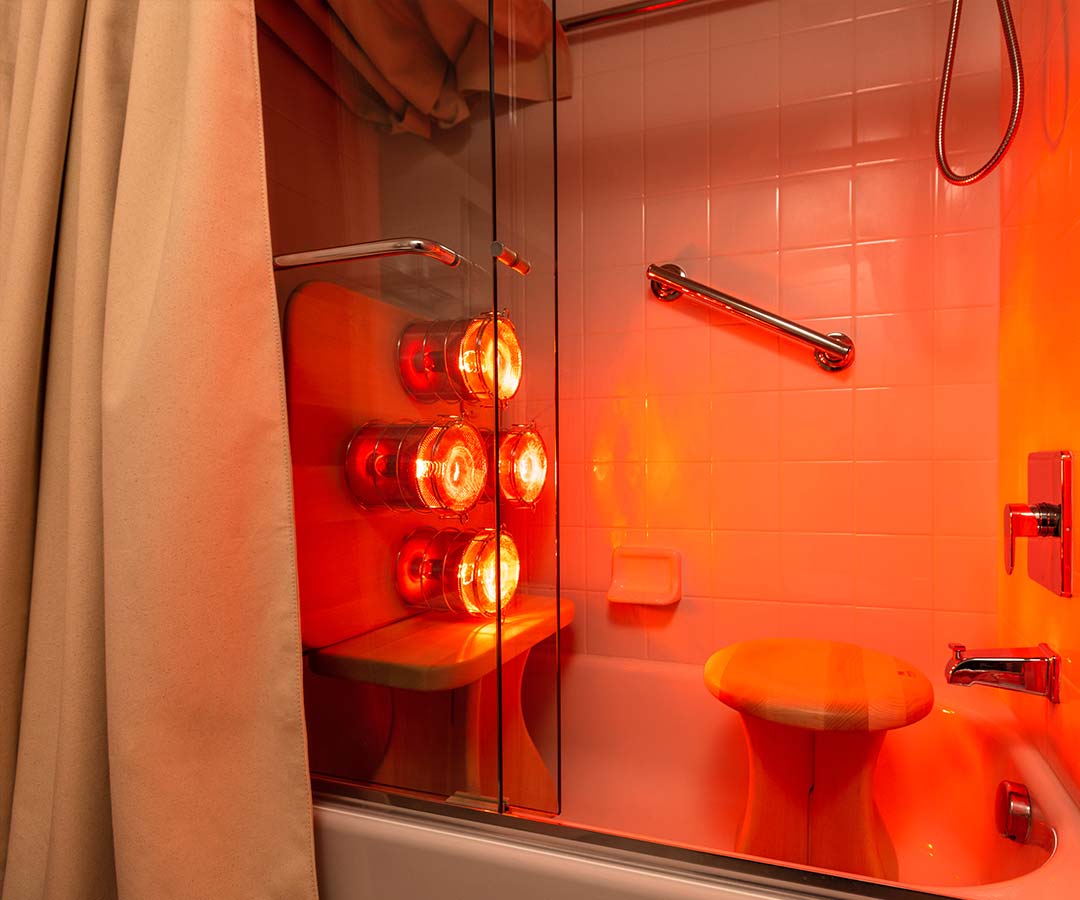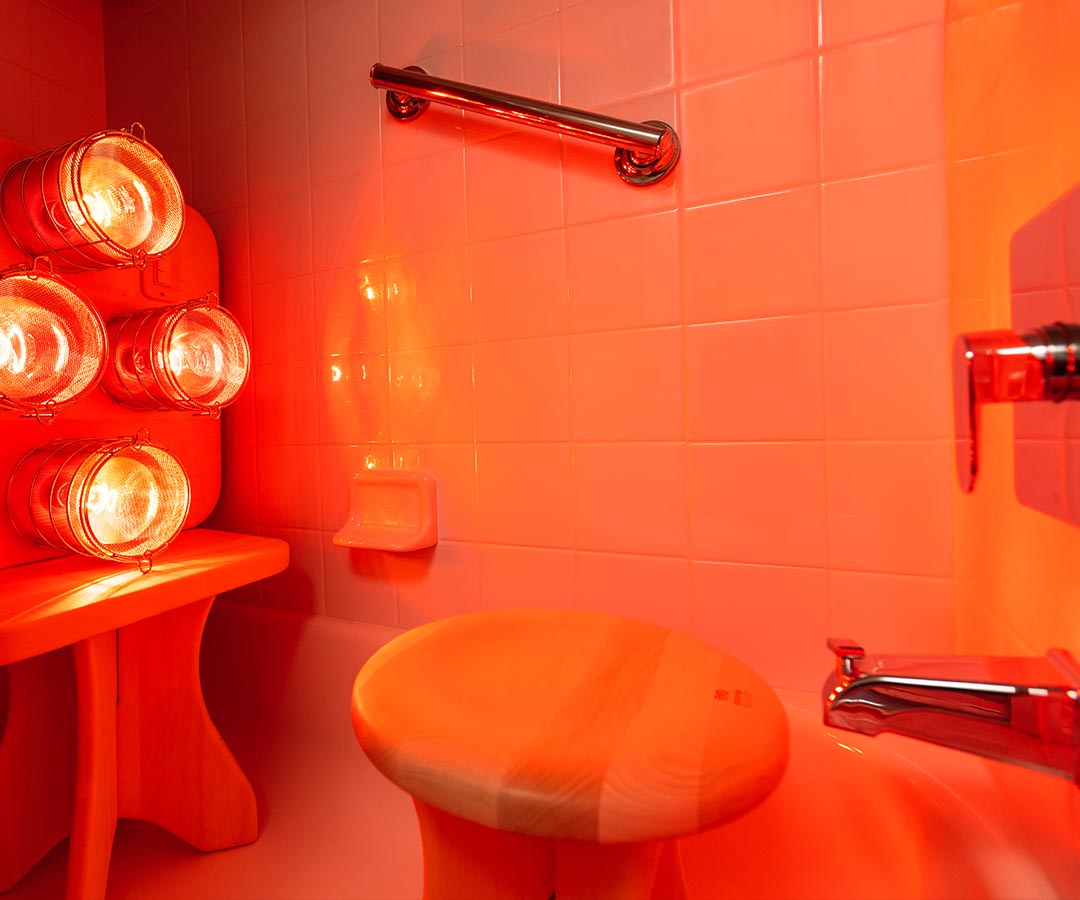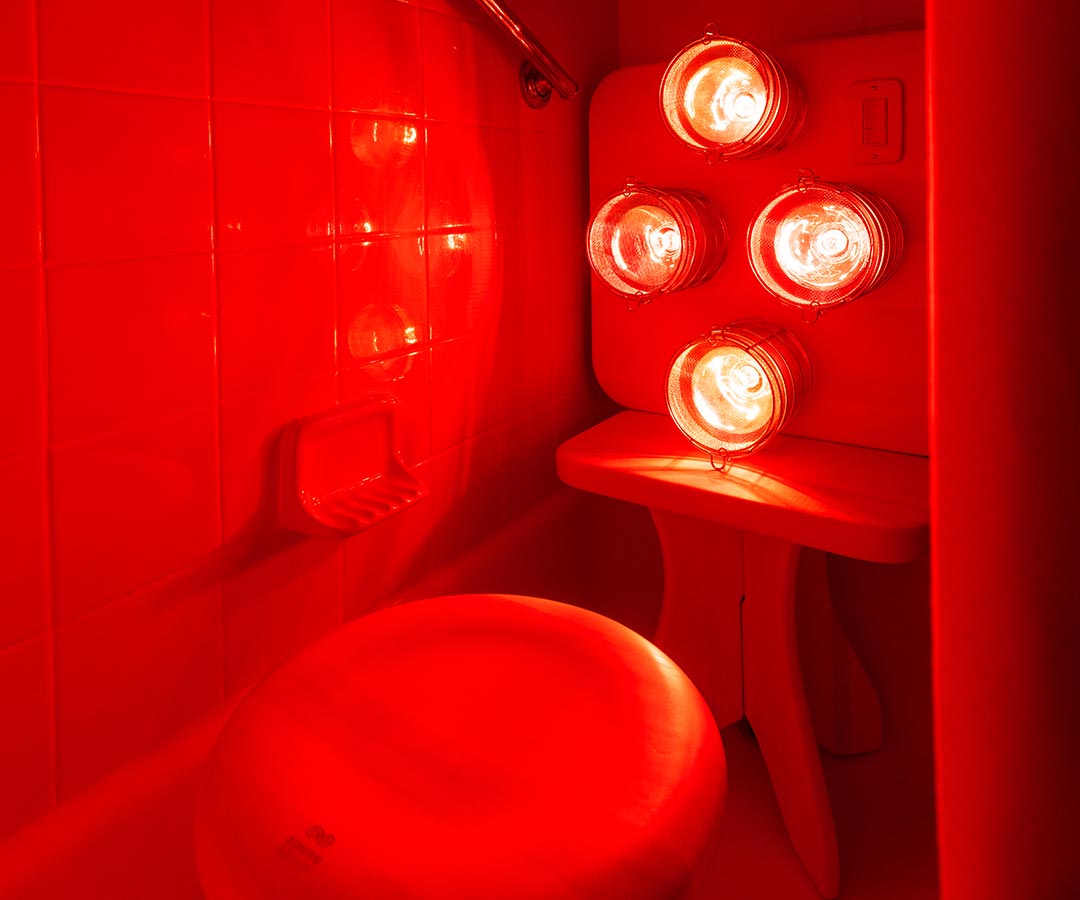 This item is refurbished. All refurbished products are inspected and sanitized. This item is final sale and cannot be returned, but it is eligible for our standard warranty.
Your all-in-one kit for transforming your shower into a spa-like retreat.
Get the benefits of our full-spectrum ThermaLight® infrared therapy with our most economical sauna. Convert your shower in minutes and stow away the parts when not in use.
Compact and portable
Hypoallergenic
Tool-free assembly
Machine-washable curtain
Minimalist design
No EMFs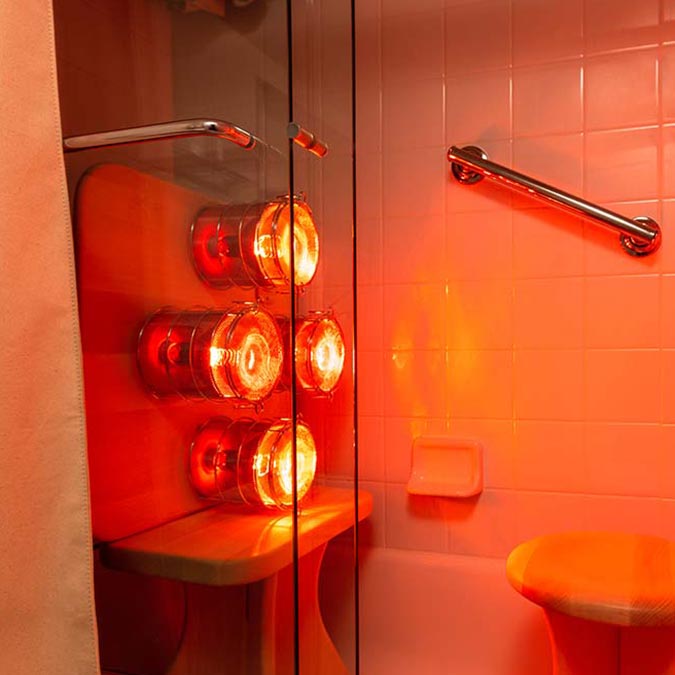 Tungsten Infrared Sauna Panel
Four 250 W full-spectrum infrared ThermaLight® on a solid American basswood mount with carrying handle. Stainless steel guards protect from heat and electromagnetic fields.
Tungsten Pedestal
One portable American basswood stand, designed to align the sauna panel with your torso.
Shower Curtain
Snap-on curtain made of GOTS-certified organic cotton canvas. Designed to fit in a standard bath stall (60 in wide x 30 in deep).
Shower Curtain Rods
Two stainless steel curtain rods, adjustable from 41 to 72 inches.
Sauna Stool
One ergonomic stool made of American basswood.
Outlet Tester
Test your outlet for correct grounding, key to maximizing your SaunaSpace® experience.
Number of Boxes
Your Shower Sauna Conversion Kit will ship in
3
boxes.
Box 1: 27 x 26 x 11 in, 27 lb (69 x 66 x 28 cm, 12.2 kg)
Box 2: 23 x 19 x 11 in, 30 lb (58 x 48 x 28 cm, 13.6 kg)
Box 3: 42 x 6 x 3 in, 4 lb (107 x 15 x 8 cm, 1.8 kg)
Natural. Hypoallergenic. Sustainable.
North American basswood
Sustainably harvested and crafted without chemicals or oils.
Stainless steel
Untreated USA-manufactured guards free of powder coating.
Organic canvas
GOTS-certified 100% cotton canvas. Durable, machine-washable construction.
Weight
Total: 40.2 lb (18.2 kg)
Tungsten Sauna Panel: 11.4 lb (5.2 kg)
Shower Curtain: 7.2 lb (3.3 kg)
Shower Rod (each): 1.3 lb (.6 kg)
Sauna Stool: 8.5 lb (3.9 kg)
Tungsten Pedestal: 10.5 lb (4.8 kg)
Shower Curtain dimensions
Curtain width: 65 in (165 cm)
Curtain height: 102 in (259 cm)
Rod length: 40–72 in (102–183 cm)
Tungsten Sauna Panel dimensions
Width: 23.75 in (60.3 cm)
Height: 23.5 in (59.7 cm)
Depth: 9 in (22.9 cm)
Tungsten Pedestal dimensions
Height: 18 in (46 cm)
Seat width: 20 in (51 cm)
Seat depth: 12 in (30 cm)
Leg width: 16 in (41 cm)
Sauna Stool dimensions
Height: 18 in (46 cm)
Seat width: 14 in (36 cm)
Leg width: 16 in (41 cm)
Electrical info
Wattage: 250W
Input voltage and frequency: 120 V at 50–60 Hz, 240 V at 50–60 Hz
Approvals
All electrical parts UL-listed
CE-certified
Installation Locations
Can be installed in most full bath stalls (60 in width x 30 in depth). Requires minimum 41 inches of floor length: 9 inches Light Panel Depth + 18 inches clearance from lamp face to user's seated torso + 14 inches for stool footprint.
Cannot be used in 3/4 showers that have less than 41 inches of floor length due to insufficient clearance.
Recommended for use in stone, porcelain or fiberglass shower enclosures, as these materials are considered to be inert. Not recommended for use in plastic (PVC) shower stalls. Store your sauna components when not in use.
Faster Sessions
Full-spectrum infrared therapy helps you sweat faster and better than traditional saunas.
Portability
Save space with a compact sauna that stows away in minutes.
Built-to-Last
Make a smart investment in a sauna made with quality materials.
What are EMFs?
Electromagnetic fields (EMFs) are an invisible part of our environment that can impact our experience of calm and relief. Find out how they work, why we care about them, and why you should too.
Learn More
Choosing a selection results in a full page refresh.
Opens in a new window.
Something went wrong, please contact us!