Sauna Enclosure Kit (Refurbished)
Regular price
$1,960 USD
Sale price
$1,666 USD
Unit price
per
Sorry, this item is out of stock.
Order Processing:
1–3 days.
1–3 days.
1–3 days.
1–3 days.
1–3 days.
1–3 days.
1–3 days.
1–3 days.
1–3 days.
1–3 days.
Processing time is an estimate of time between your order being placed and your product being shipped.
SKU: C0ENSDNA00R UPC: 810018191269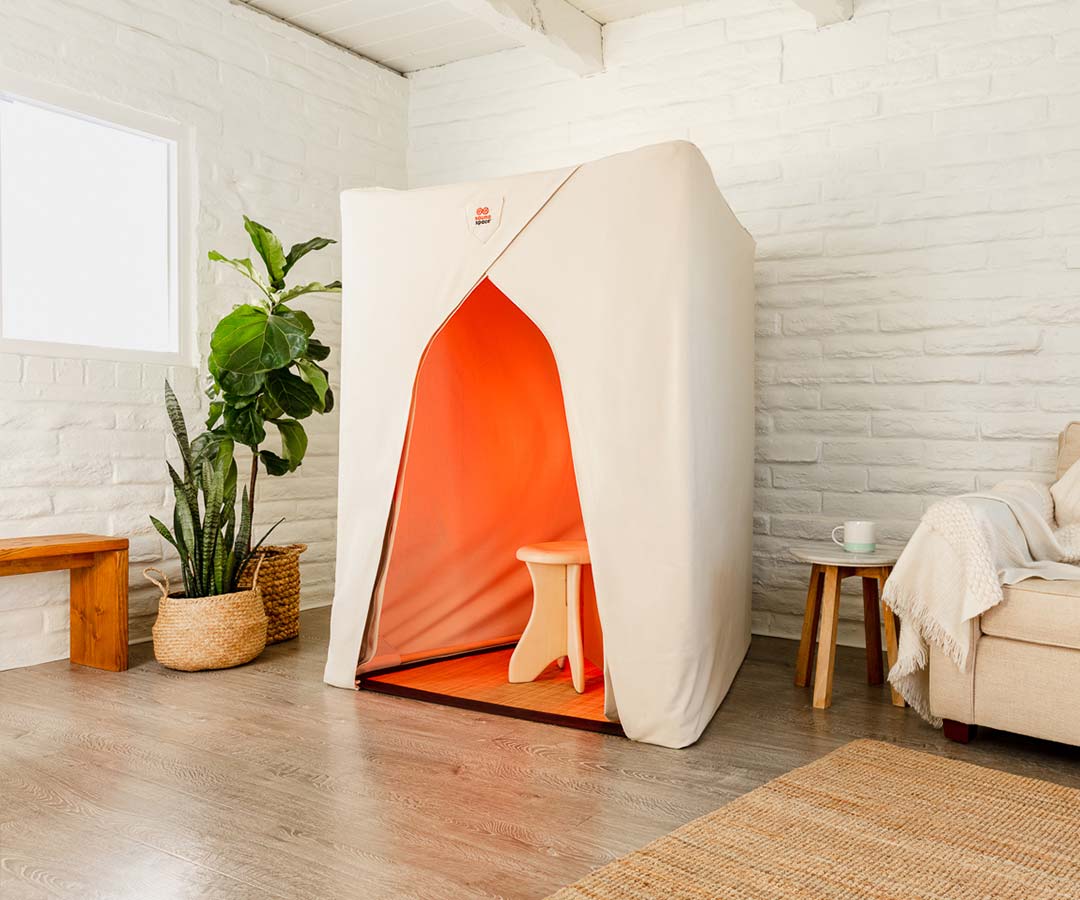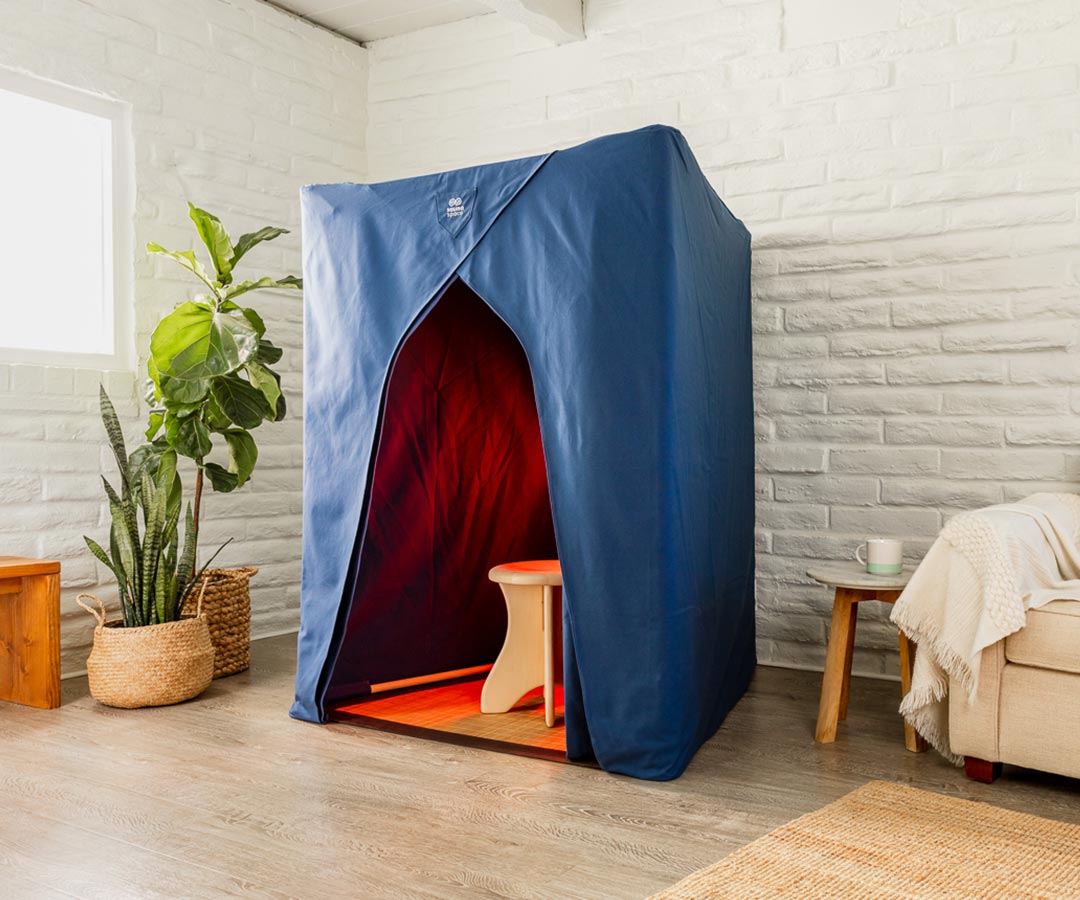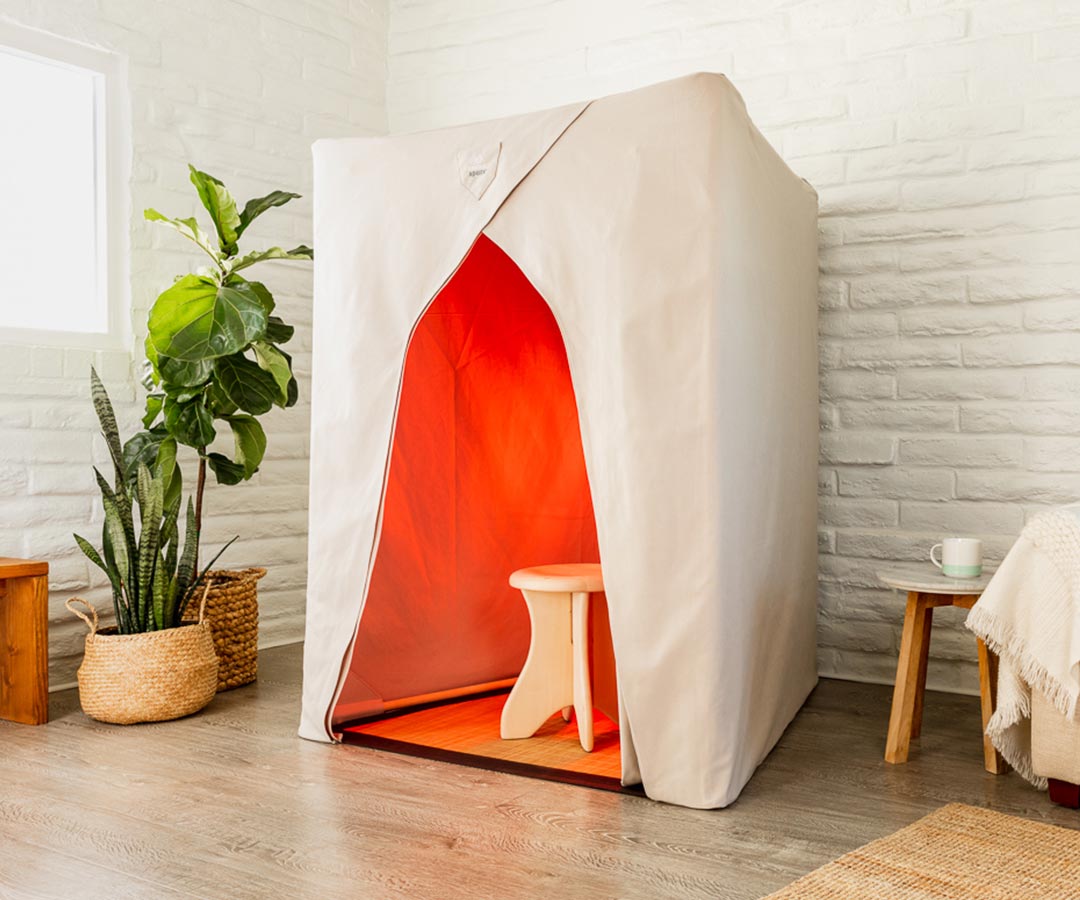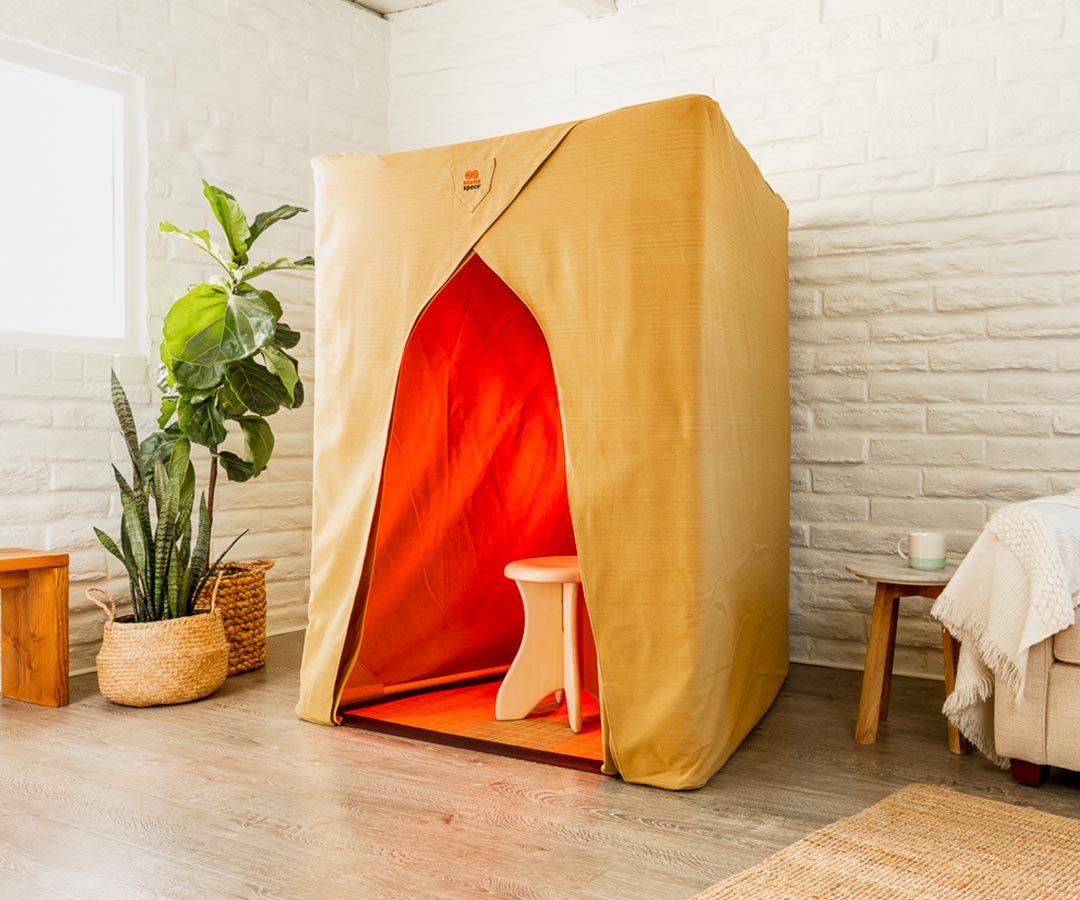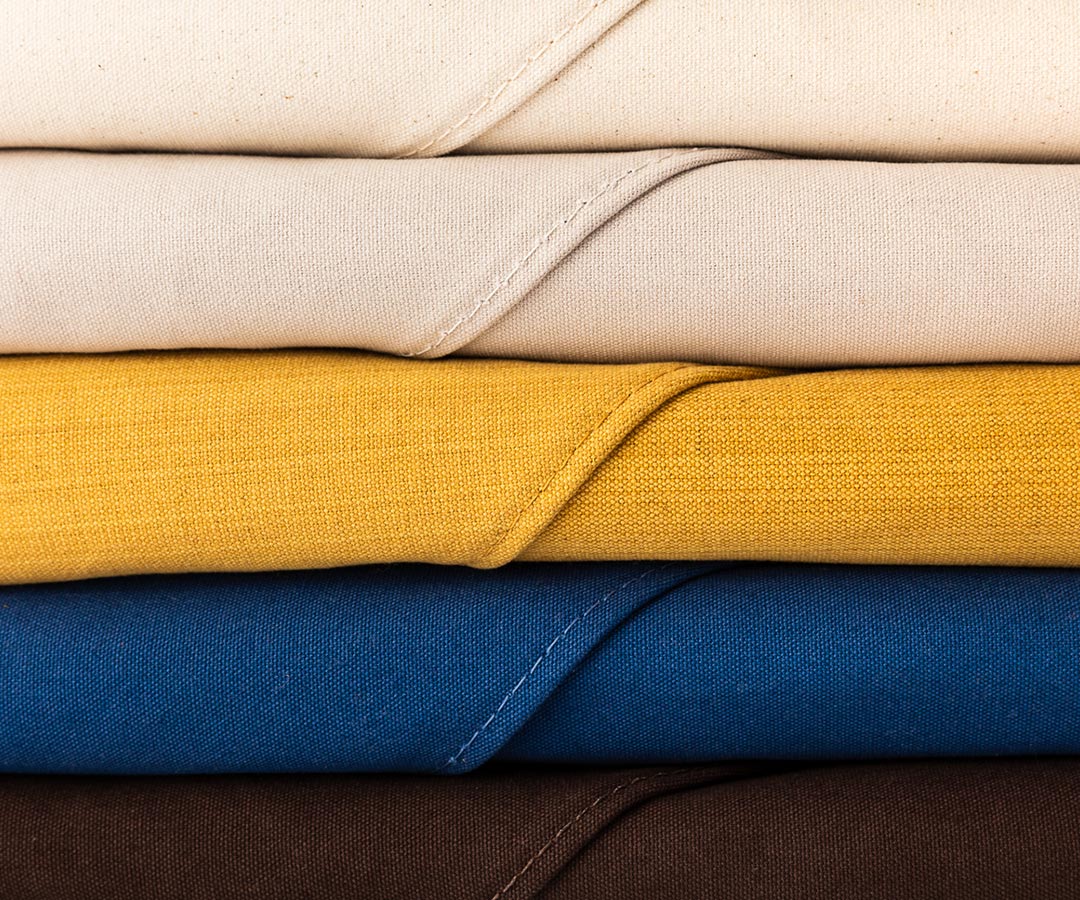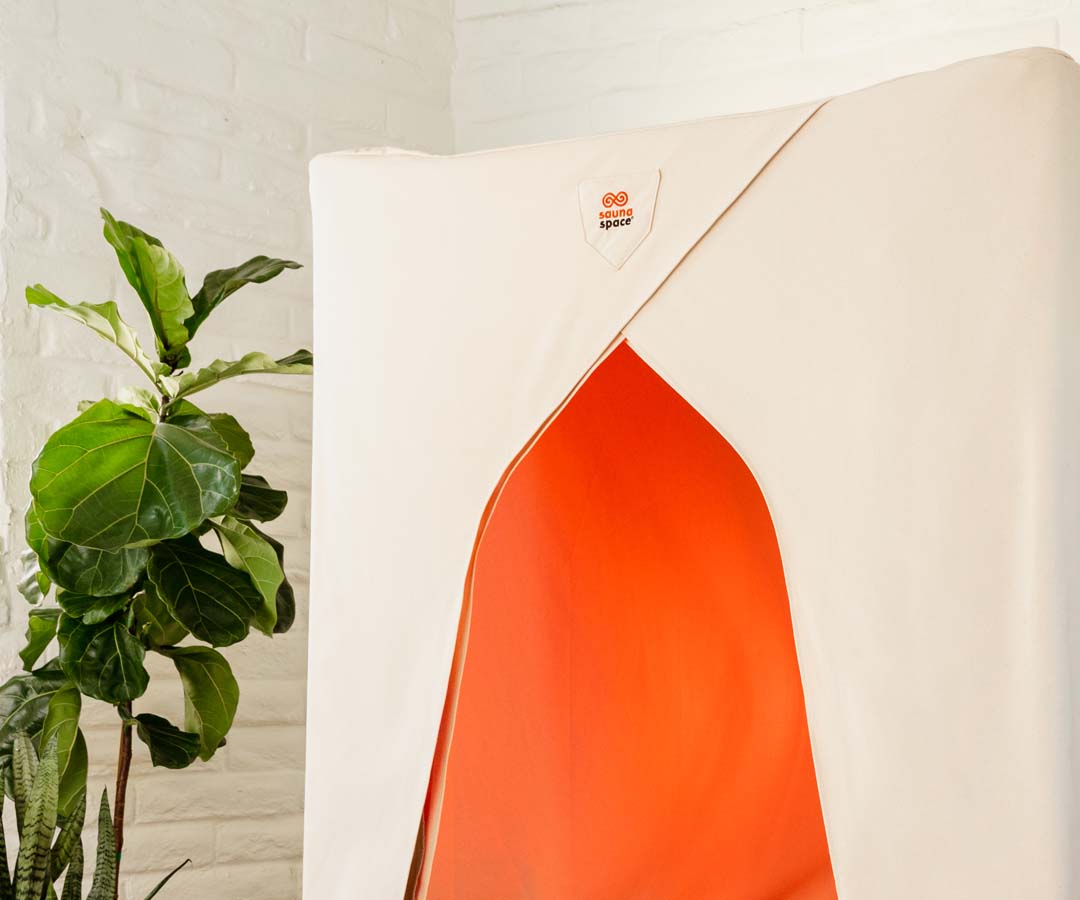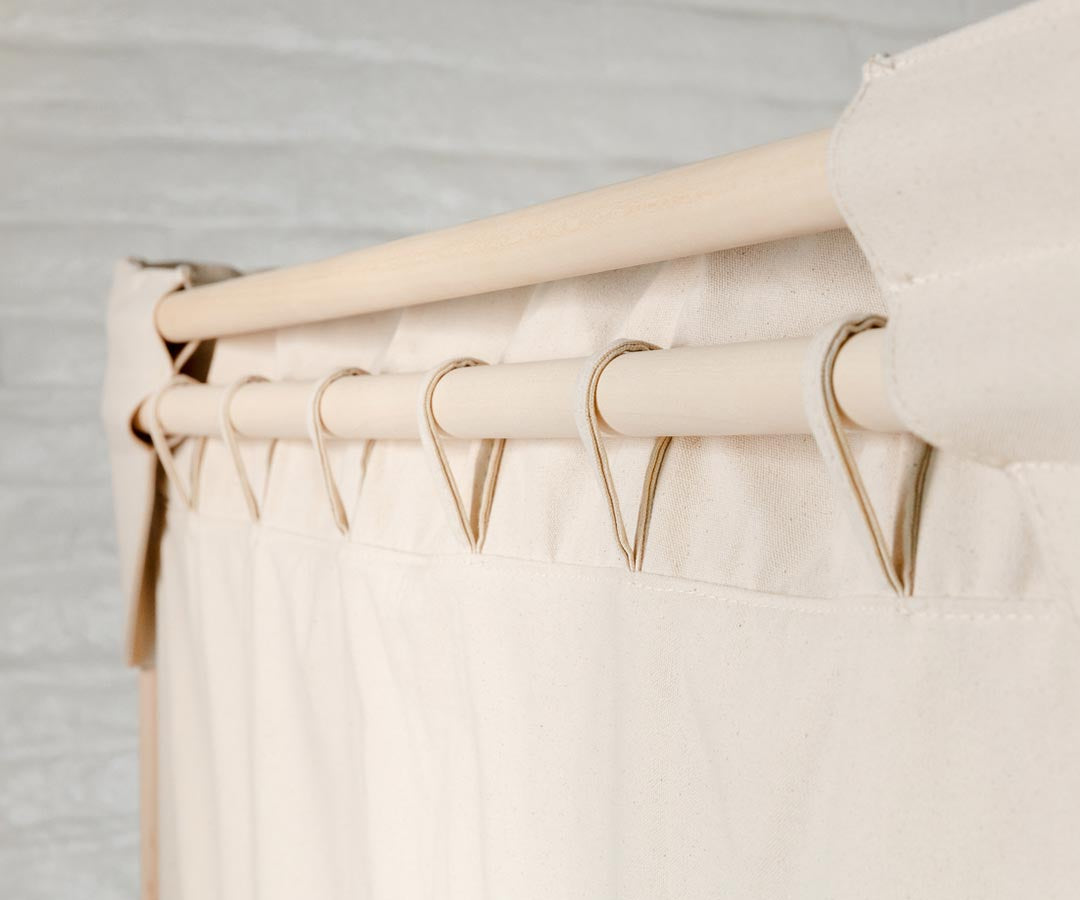 This item is refurbished. All refurbished products are inspected and sanitized. This item is final sale and cannot be returned, but it is eligible for our standard warranty.
Turn your Tungsten Infrared Sauna Panel into a dedicated retreat with the Sauna Enclosure Kit. Sustainable basswood and organic cotton canvas form a trapezoidal footprint that optimizes heat retention while letting you enjoy a full sauna at home—even in small spaces. 
Unlike traditional saunas and DIY options, our kit includes a bamboo grounding mat that protects you from wired electromagnetic fields in your environment with the added benefit of earthing therapy.
Hypoallergenic
Compact and portable
Tool-free assembly
Wheelchair accessible
Machine-washable cover
What's Included:
Bamboo Grounding Mat
Sauna Frame
Sauna Cover Set
Optional EMF Shield
To create the ultimate escape, add on our industry-leading EMF Shield. Organic cotton is woven with a fine mesh of silver, creating a 360-degree shield that blocks airborne electromagnetic fields from electricity, Wi-Fi, cell signals, Bluetooth, and more. Removing these ever-present stressors helps your body relax and optimize the benefits of infrared sauna. 
Bamboo Grounding Mat
One organic, unvarnished bamboo grounding mat and three-foot grounding cable to protect from wired electric field voltage.
Sauna Cover Set
Two layers of organic cotton canvas, matching dual-layer curtain, and matching easy-insert frame connectors.
Sauna Frame
American basswood rods.
Number of Boxes
Your Sauna Enclosure Kit will ship in
1
box.
Box: 37 x 17 x 11 in, 42 lb (94 x 43 x 28 cm, 19 kg)
Natural. Hypoallergenic. Sustainable.
North American basswood
Sustainably harvested and finely crafted without chemicals or oils.
Organic bamboo
Heat-treated for durability. Unvarnished and chemical-free.
Organic canvas
GOTS-certified 100% cotton canvas. Durable, machine-washable construction.
Weight
Total (with Regular Curtain): 30.4 lb (13.8 kg)
Total (with EMF Shielded Curtain): 31 lb (14 kg)
Cover Set (with Regular Curtain): 20.4 lb (9.3 kg)
Cover Set (with EMF Shielded Curtain): 21 lb (9.5 kg)
Frame Poles: 6.6 lb (3 kg)
Grounding Mat: 3.4 lb (1.5 kg)
Assembled dimensions
Entrance width: 52 in (132 cm)
Rear width: 24 in (61 cm)
Depth: 52 in (132 cm)
Height: 63 in (160 cm)
Installation Locations
The Sauna Enclosure can be installed in any temperature-controlled indoor location protected from outdoor elements.
It can be installed on any indoor flooring: wood, laminate, tile, or synthetic. The enclosure's untreated dual-layer cover protects materials outside the sauna and prevents off-gassing.
Choosing a selection results in a full page refresh.
Opens in a new window.
Something went wrong, please contact us!