Faraday Infrared Sauna
Regular price
$6,400 USD
Sale price
$6,400 USD
Unit price
per
Order Processing:
1-2 Weeks
1-2 Weeks
1-2 Weeks
1-2 Weeks
1-2 Weeks
1-2 Weeks
1-2 Weeks
1-2 Weeks
1-2 Weeks
1-2 Weeks
1-2 Weeks
1-2 Weeks
1-2 Weeks
1-2 Weeks
1-2 Weeks
1-2 Weeks
1-2 Weeks
1-2 Weeks
1-2 Weeks
1-2 Weeks
1-2 Weeks
1-2 Weeks
1-2 Weeks
1-2 Weeks
1-2 Weeks
1-2 Weeks
1-2 Weeks
1-2 Weeks
1-2 Weeks
1-2 Weeks
1-2 Weeks
1-2 Weeks
1-2 Weeks
1-2 Weeks
1-2 Weeks
Processing time is an estimate of time between your order being placed and your product being shipped.
SKU: SF001BNA00N UPC: 810018190125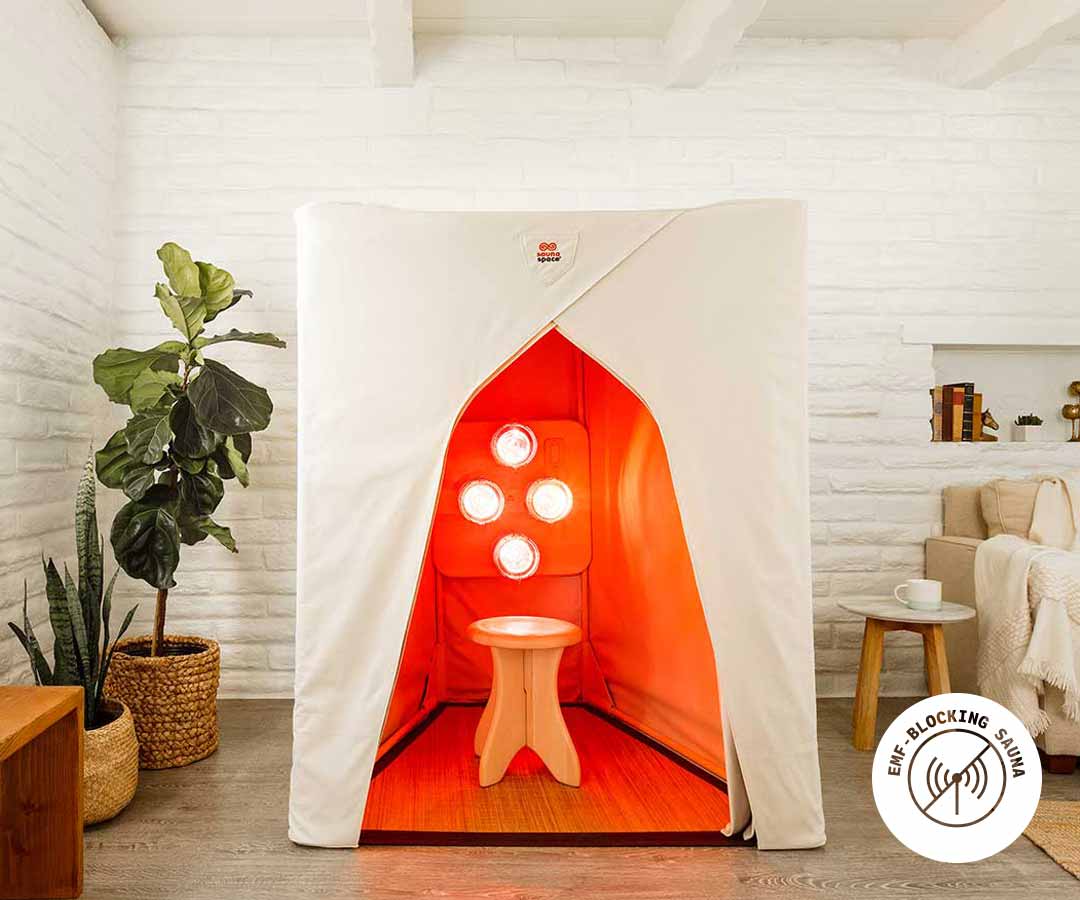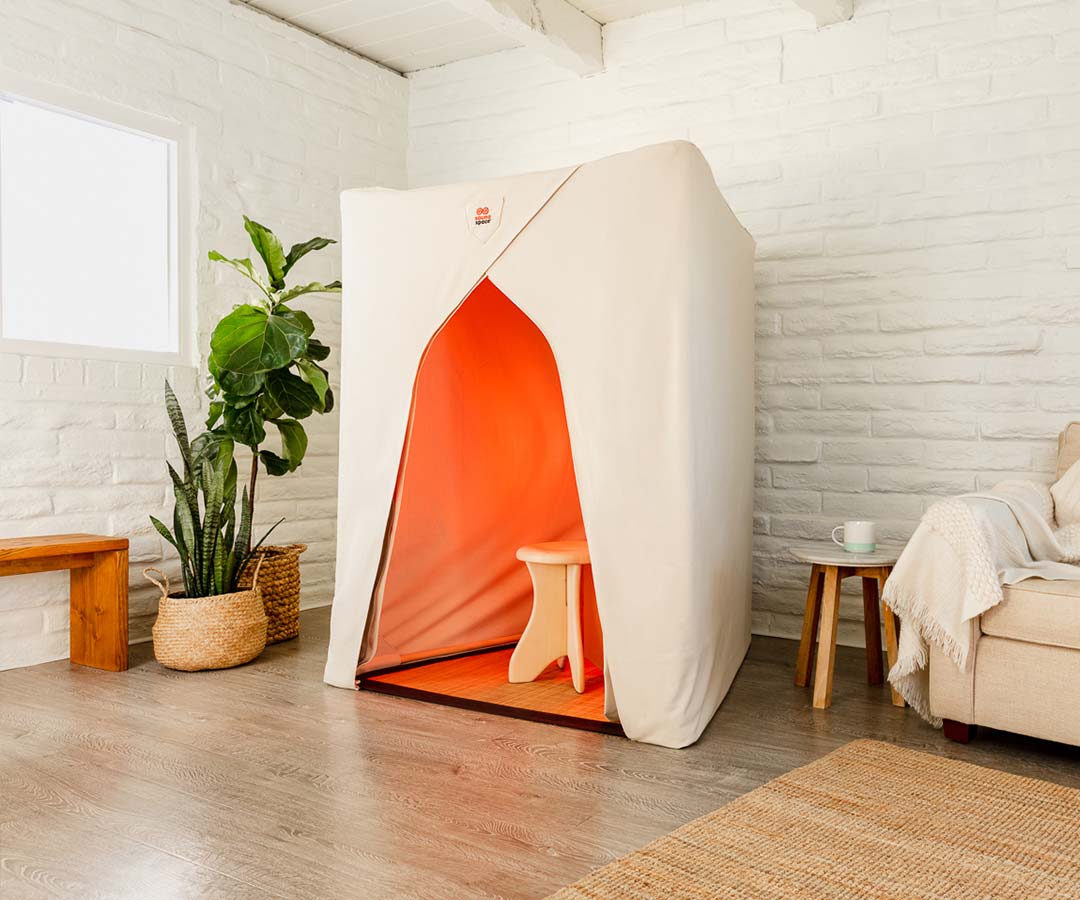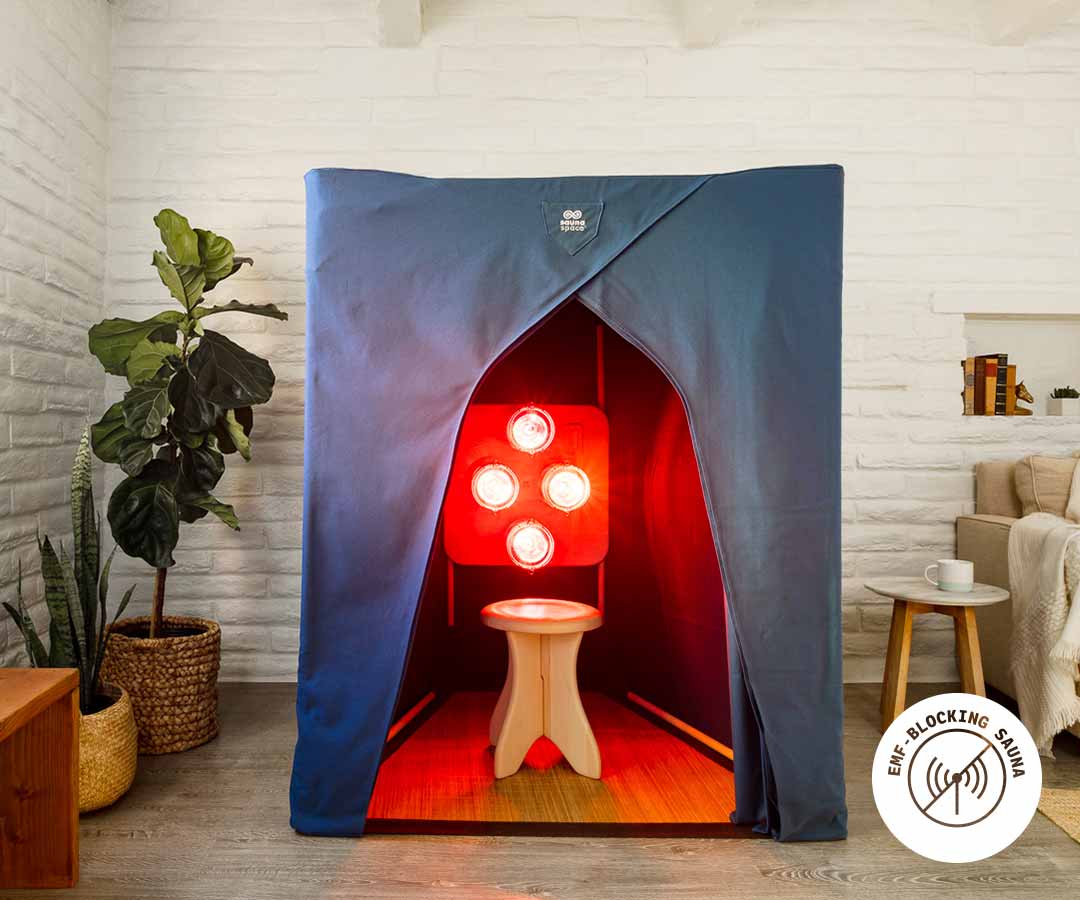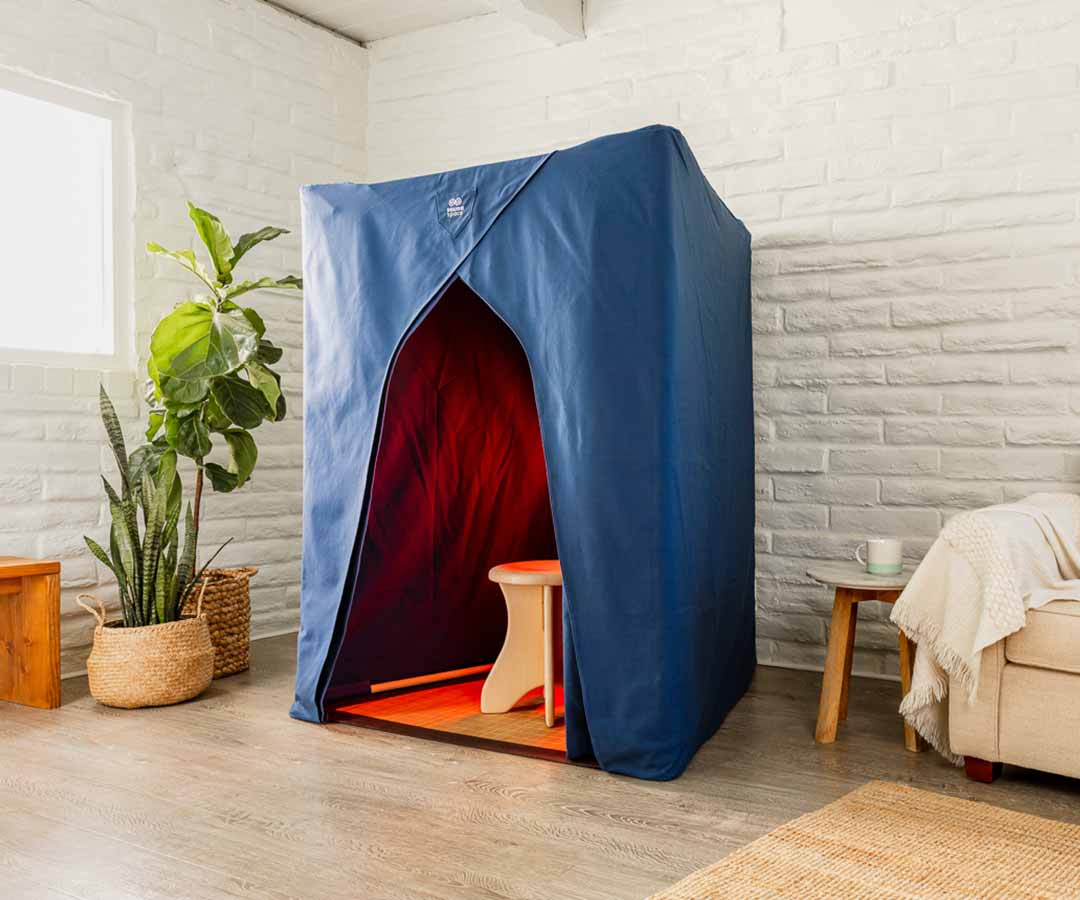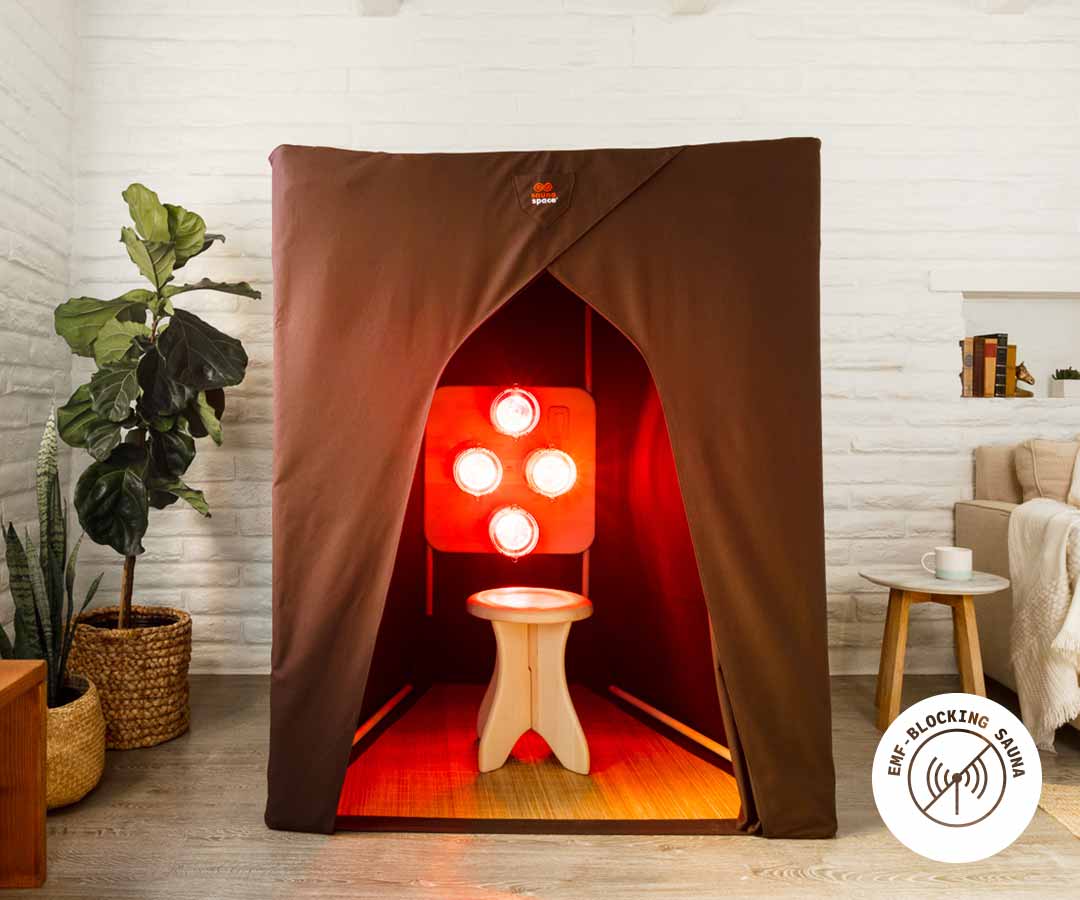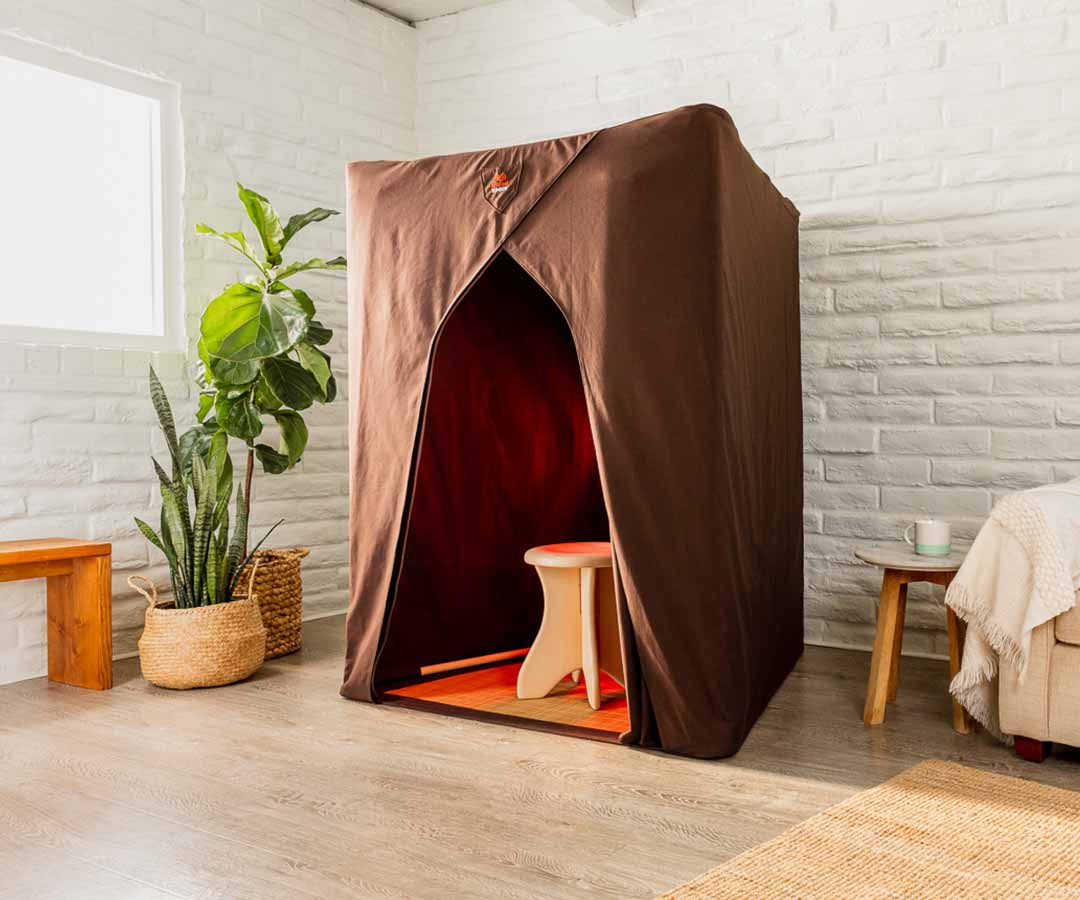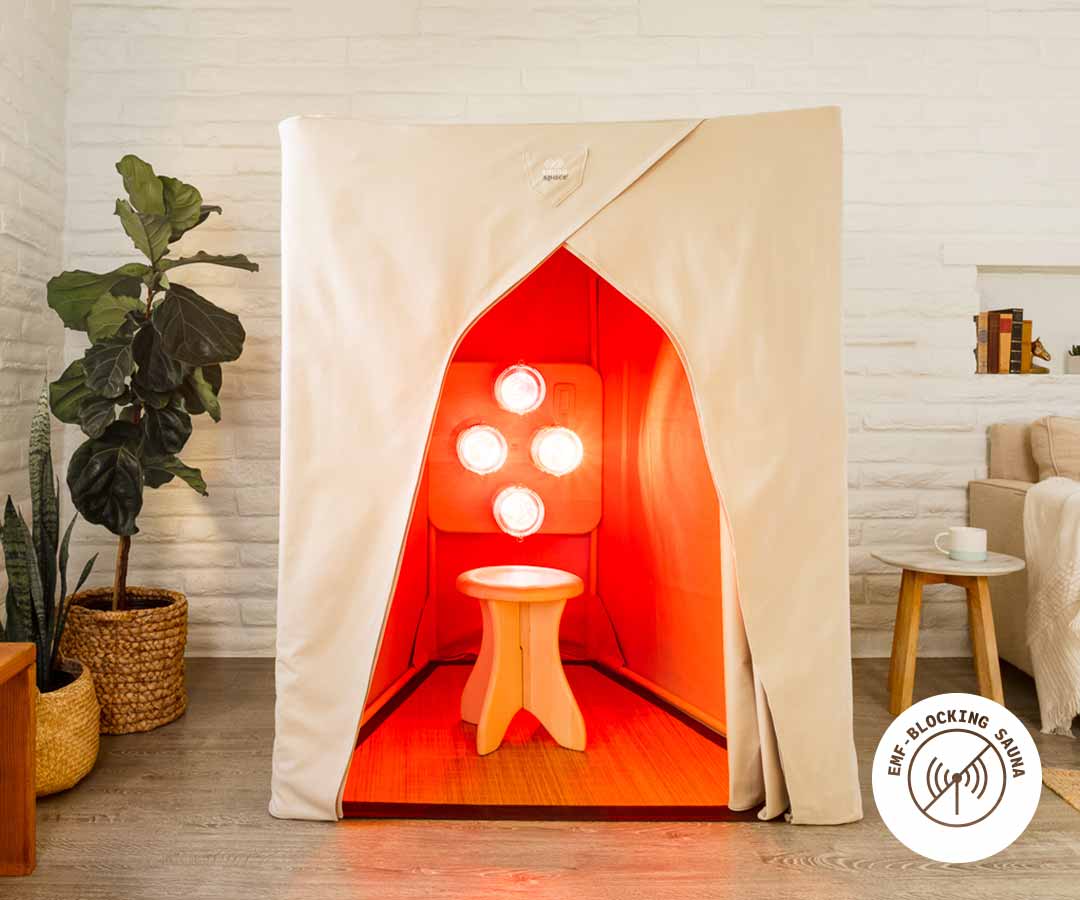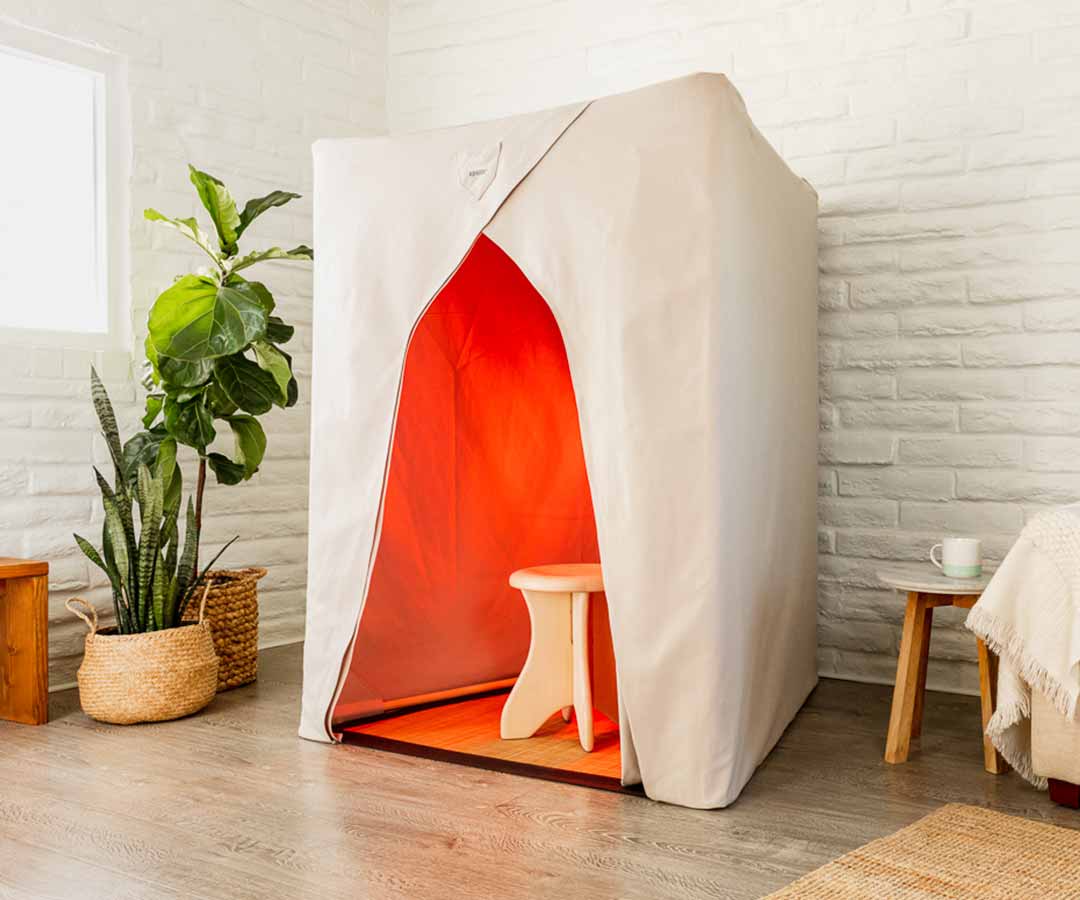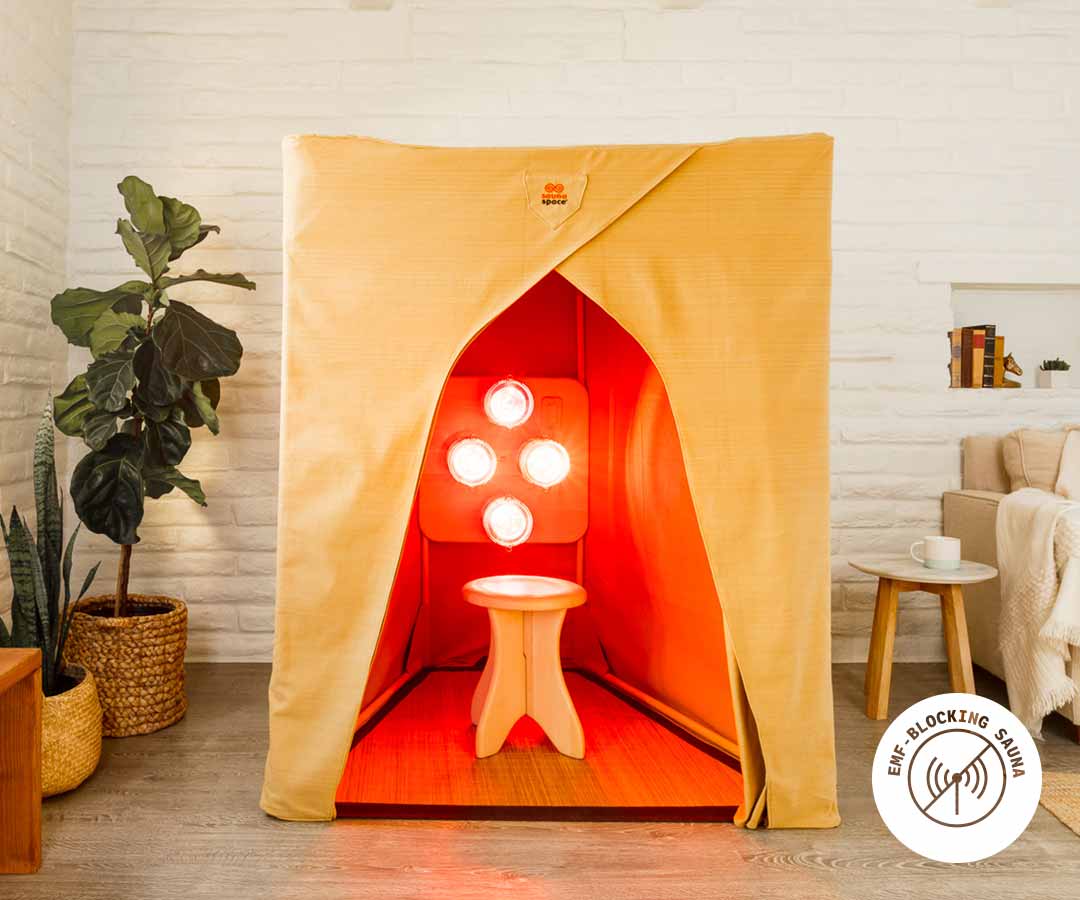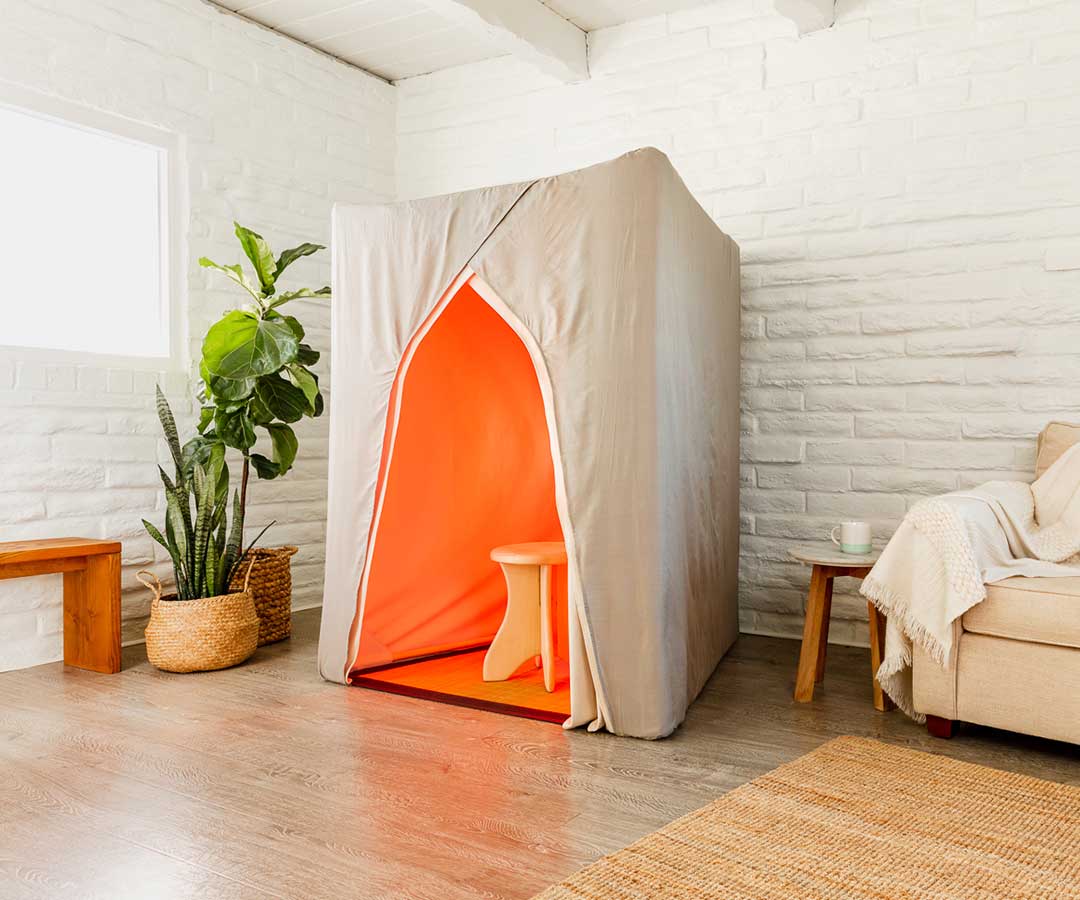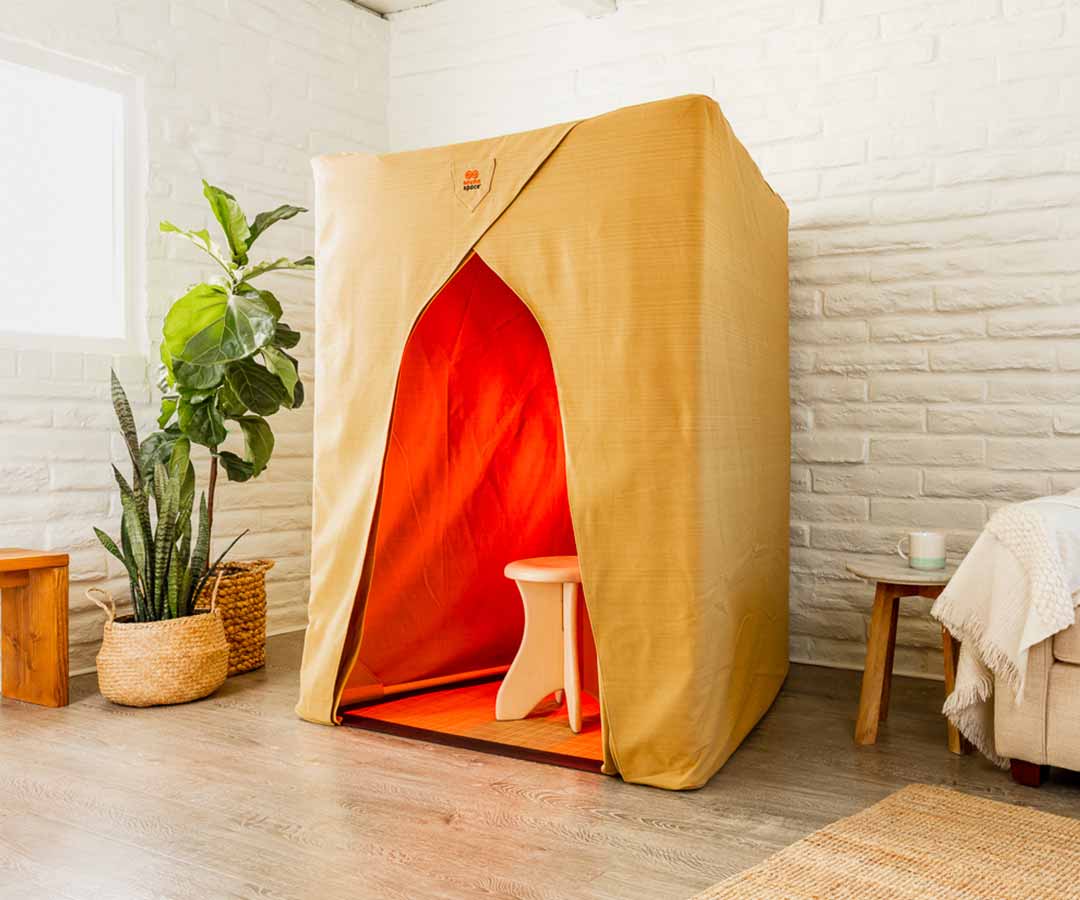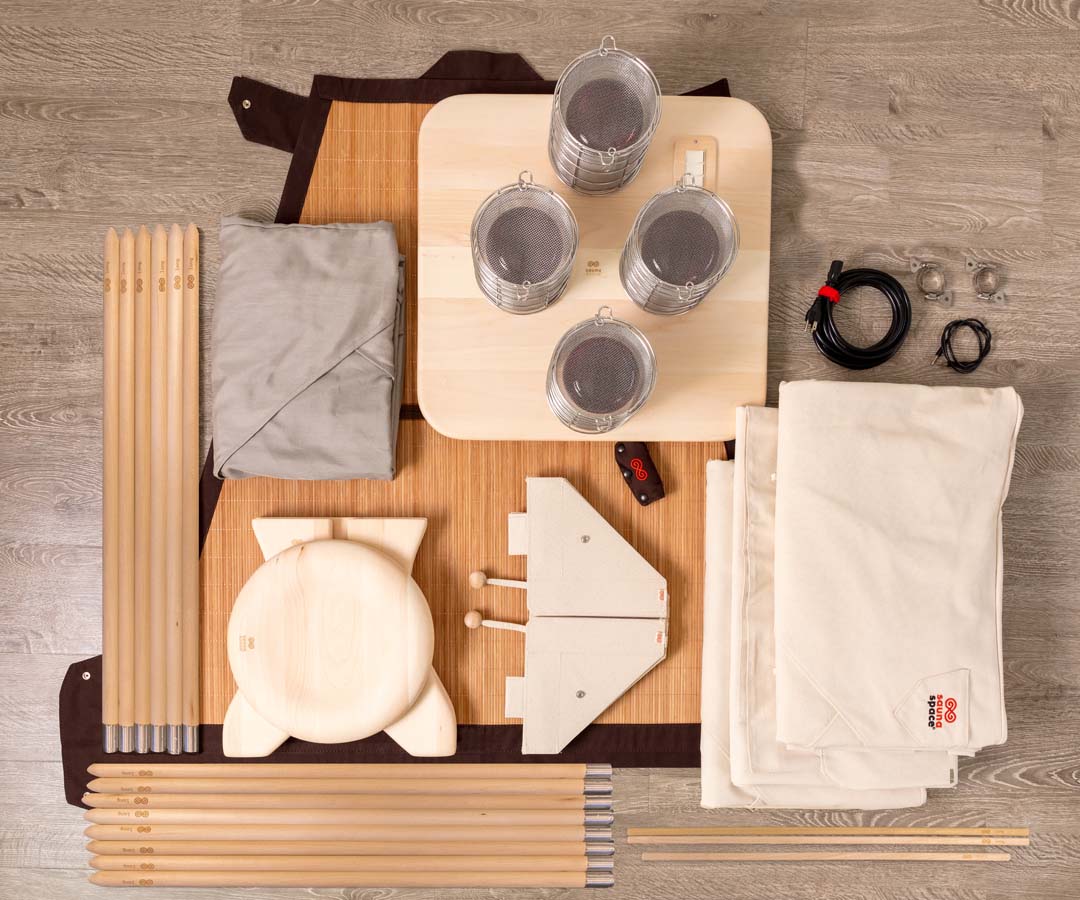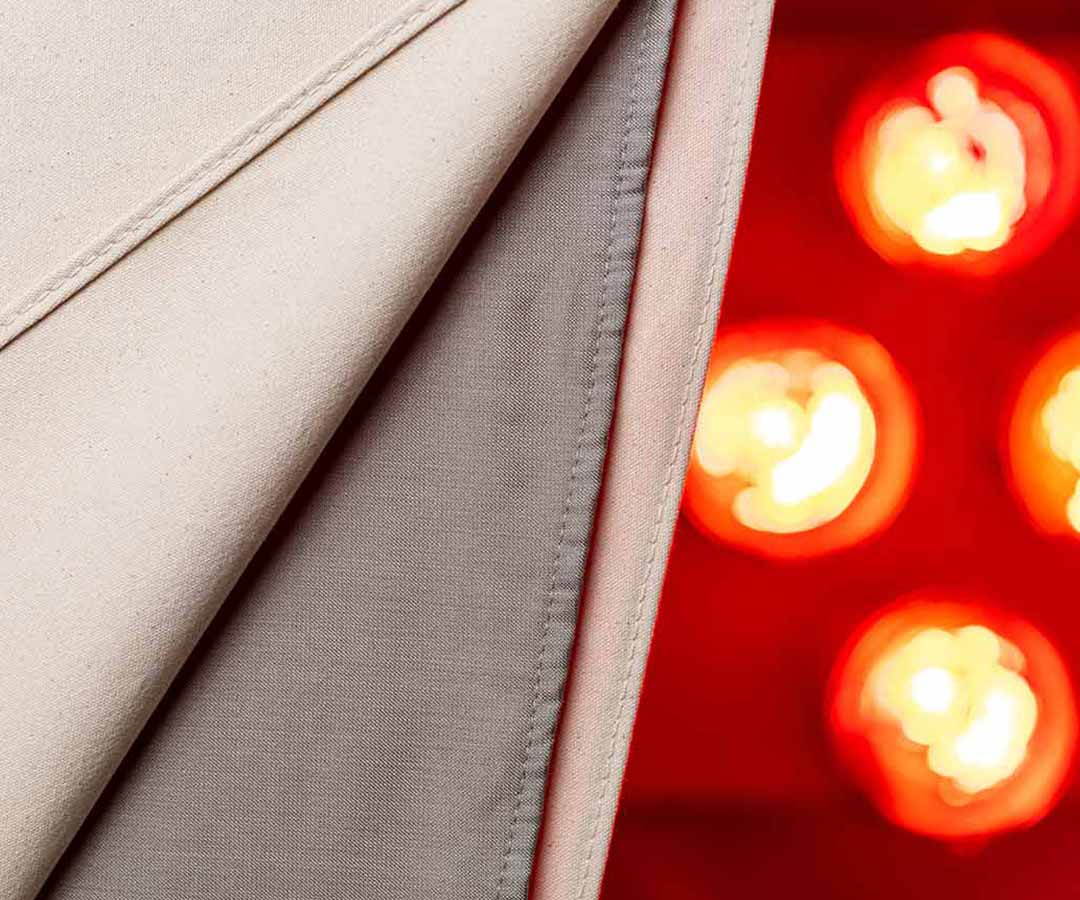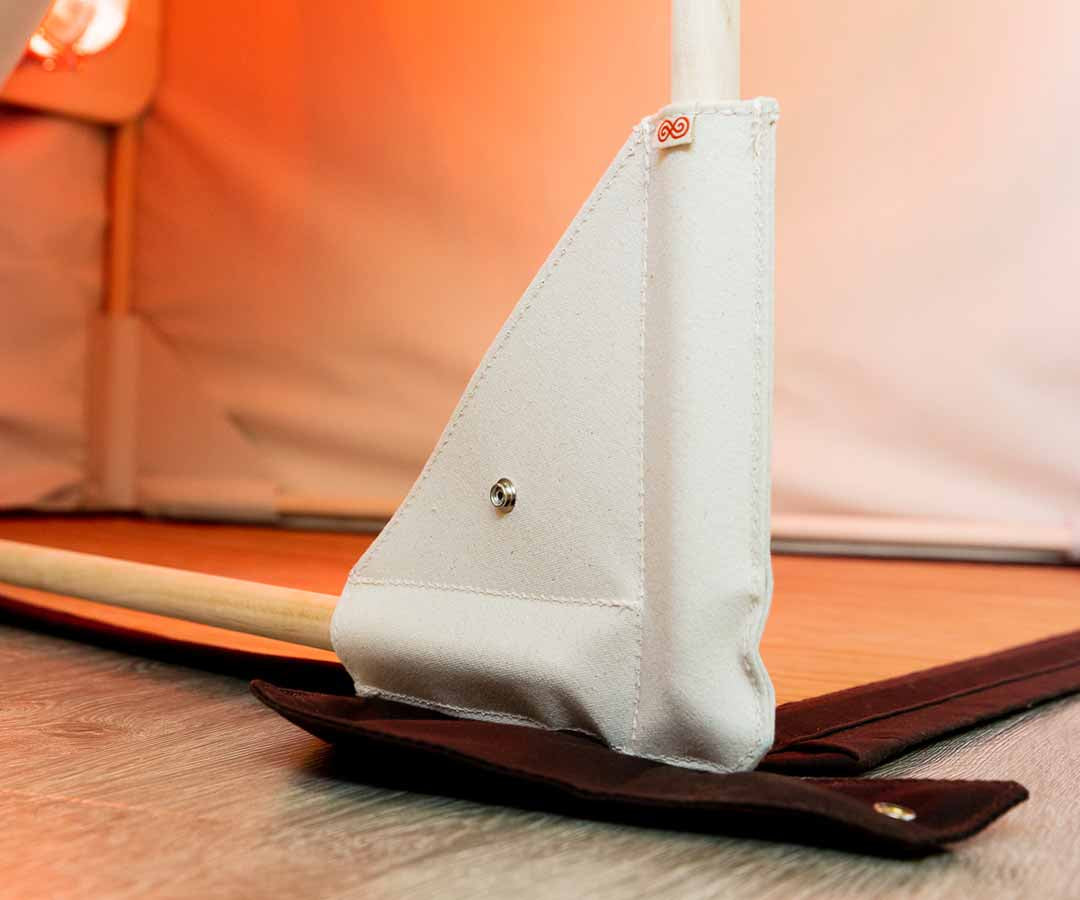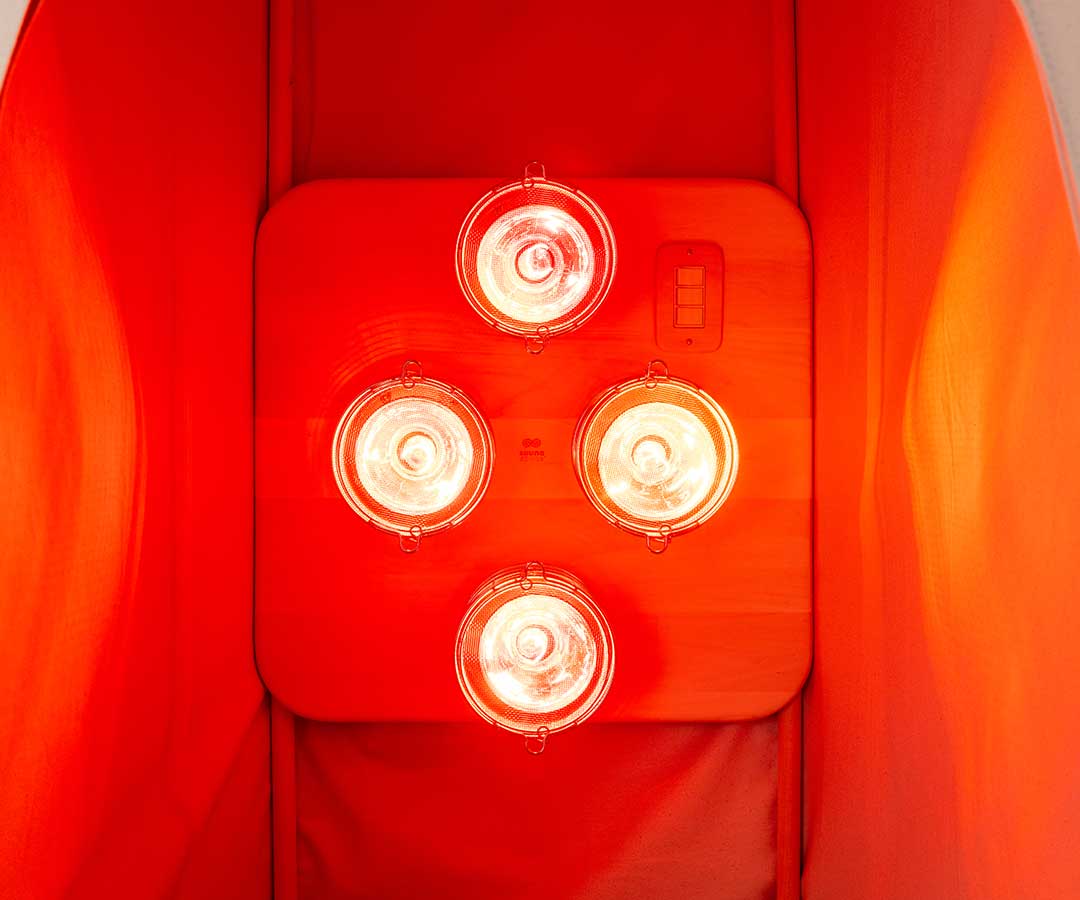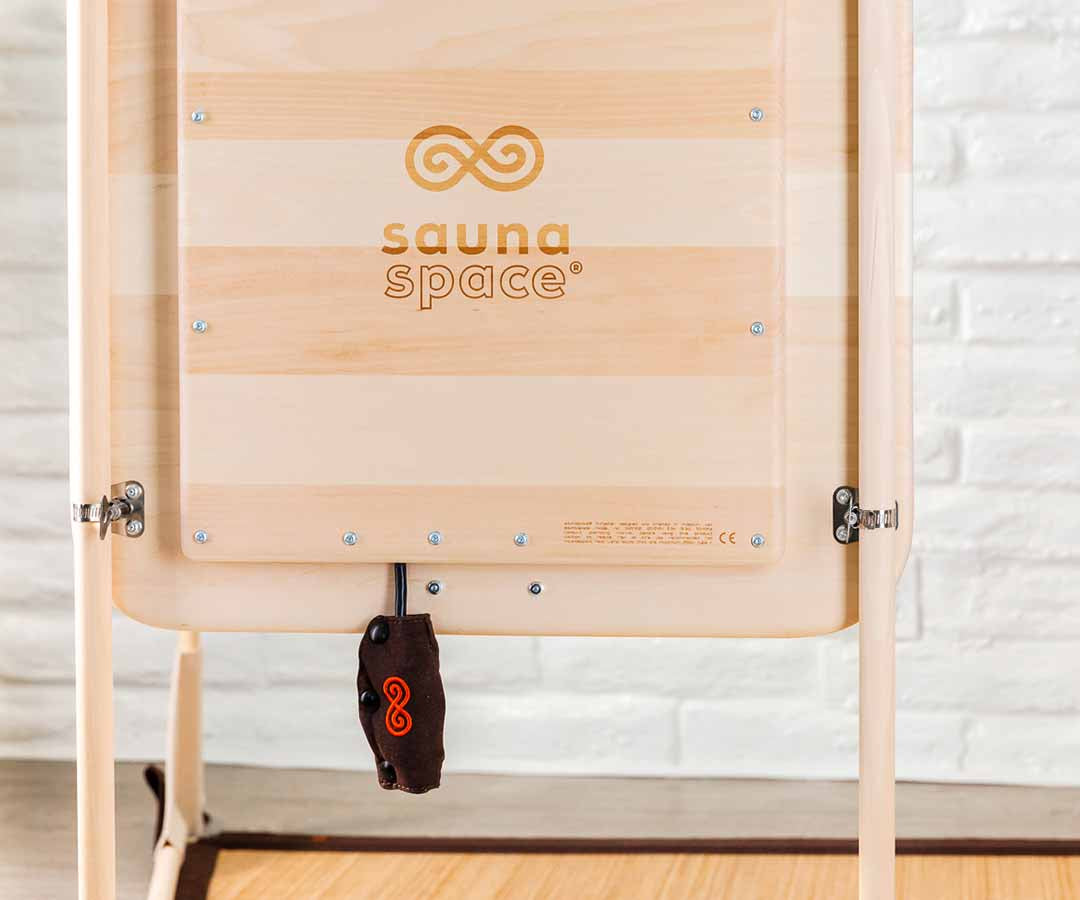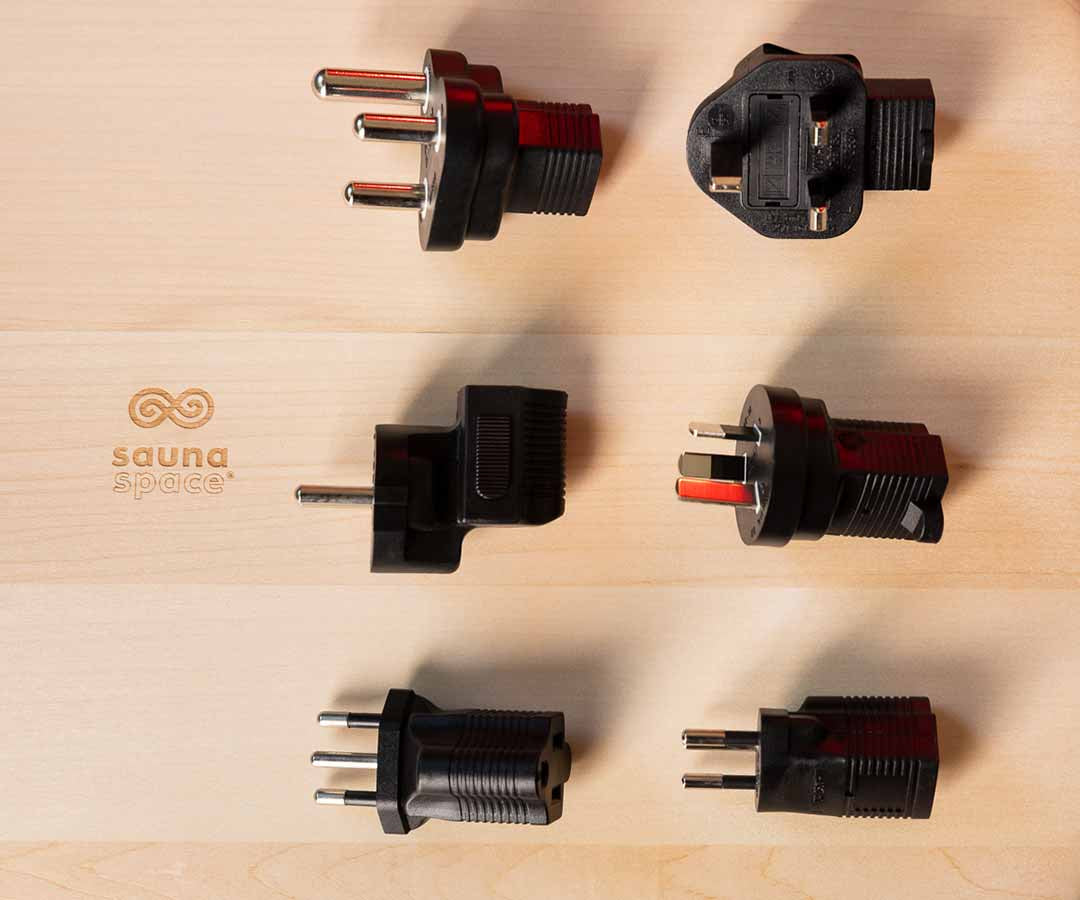 Experience the ultimate escape with the Faraday sauna.
Its exclusive shield uses a blend of silver and organic cotton to block more than 99% of common electromagnetic fields for a deeper sense of peace and rejuvenation. Our full-spectrum ThermaLight® infrared therapy helps you sweat faster, more efficiently, and at lower temperatures compared to other saunas. 
With four levels of intensity and adjustable height, the sauna panel lets you completely tailor your session to your preferences.
Blocks virtually all environmental EMFs
Compact and portable
Hypoallergenic
Tool-free assembly
Wheelchair accessible
Machine-washable cover and shield
Minimalist design
Tungsten Infrared Sauna Panel
Four 250 W full-spectrum infrared ThermaLight® on a solid American basswood mount with carrying handle. Stainless steel guards protect from heat and electromagnetic fields.
Portable Sauna Enclosure
Two layers of organic cotton canvas, American basswood frame, and easy-insert connectors.
Bamboo Grounding Mat
One organic, unvarnished bamboo grounding mat and three-foot grounding cable to protect from wired electric field voltage.
EMF Shield
Our proprietary machine-washable shield with grounding cable.
Sauna Stool
One ergonomic stool made of American basswood.
SaunaSpace Exfoliating Brush
One exfoliating brush made of bamboo with stiff bristles for invigorating exfoliation.
Outlet Tester
Test your outlet for correct grounding, key to maximizing your SaunaSpace® experience.
Number of Boxes
Your Faraday Infrared Sauna will ship in
3
boxes.
Box 1: 27 x 26 x 11 in, 27 lb (69 x 66 x 28 cm, 12.2 kg)
Box 2: 34 x 18 x 11 in, 42 lb (86 x 46 x 28 cm, 19 kg)
Box 3: 19 x 18 x 6 in, 11 lb (48 x 46 x 15 cm, 5 kg)
Natural. Hypoallergenic. Sustainable.
North American basswood
Sustainably harvested and crafted without chemicals or oils.
Stainless steel
Untreated USA-manufactured guards free of powder coating.
Organic bamboo
Heat-treated for durability. Unvarnished and chemical-free.
Organic canvas
GOTS-certified 100% cotton canvas. Durable, machine-washable construction.
Weight
Total: 52.7 lb (23.9 kg)
Tungsten Sauna Panel: 11.4 lb (5.2 kg)
Frame Poles: 6.6 lb (3 kg)
Grounding Mat: 3.4 lb (1.5 kg)
Sauna Stool: 8.5 lb (3.9 kg)
Cover Set: 21 lb (9.5 kg)
EMF Shield Cover: 1.8 lb (0.8 kg)
Assembled dimensions
Entrance width: 52 in (132 cm)
Rear width: 24 in (61 cm)
Depth: 52 in (132 cm)
Height: 63 in (160 cm)
Tungsten Sauna Panel dimensions
Width: 23.75 in (60.3 cm)
Height: 23.5 in (59.7 cm)
Depth: 9 in (22.9 cm)
Sauna Stool dimensions
Height: 18 in (46 cm)
Seat width: 14 in (36 cm)
Leg width: 16 in (41 cm)
Electrical info
Wattage: 250 W
Input voltage and frequency: 120 V at 50–60 Hz, 240 V at 50–60 Hz
Approvals
All electrical parts UL-listed
CE-certified
Installation Locations
The Faraday can be installed in any temperature- and humidity-controlled indoor space. Do not install your Faraday in a garage, enclosed porch, or other space subject to outdoor humidity.
Can be installed on any indoor flooring: wood, laminate, tile, synthetic. Heat from sauna does not heat up surroundings to any significant degree. The enclosure's untreated dual-layer cover protects materials outside the sauna and prevents off-gassing.
EMF Protection
Block out environmental stressors and disconnect from the world..
Faster Sessions
Full-spectrum infrared therapy helps you sweat faster and better than traditional saunas.
Portability
Save space with a compact sauna that stows away in minutes.
Built-to-Last
Make a smart investment in a sauna made with quality materials.
The World's Only EMF-Blocking Sauna
Your environment is probably more stressful than you realize. That's why our unique shielding fabric—made of silver and organic cotton—blocks electromagnetic fields from electricity, Wi-Fi, Bluetooth, cell signals and more so your body and mind can maximize the benefits of your full-spectrum infrared sauna. Third-party lab testing confirms the SaunaSpace EMF shield is up to 70x more effective than the competition.
No One Does Infrared Like Us
We've spent years crafting the perfect hand-blown sauna bulb. We mimic the best of the sun—with none of the harmful UV—to create full-spectrum infrared therapy that is truly one of a kind.
See How it Works
Feel the #Saunaspace Love
Choosing a selection results in a full page refresh.
Opens in a new window.
Something went wrong, please contact us!