Super Oxidizing Saline Mouthwash
Regular price
$16 USD
Sale price
$16 USD
Unit price
per
Why We Love It
This is the mouth rinse that actually works at cleaning the mouth without any alcohol or harsh chemicals, by enhancing the natural immune response. If you have mouth issues like cavities, this can be a powerful way to manage them and hopefully avoid major dental reconstruction. We use this once per day for general mouth wellness.
Order Processing:
1–3 days.
1–3 days.
30-Day Returns
Processing time is an estimate of time between your order being placed and your product being shipped.
SKU: PCMW170000N UPC: 810018191719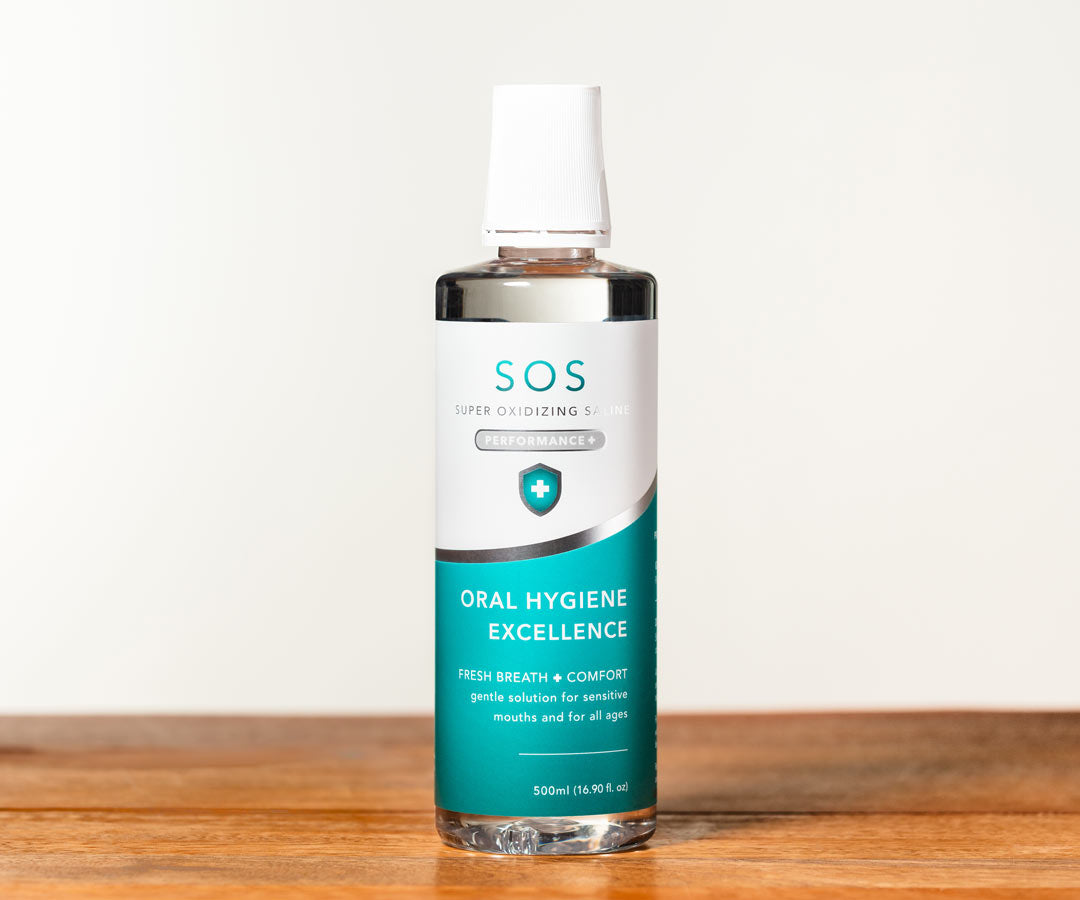 Manufacturer description:

Super Oxidizing Saline is our Advanced, Fresh Breath+ formula. Scientifically formulated and pH balanced for actively swishing between teeth and along the gum lines. This highly effective, all-natural solution, containing no alcohol, preservatives, artificial colors, dyes, or flavors, offers excellent results while being safe and non-toxic.
Dentist Recommended
All Natural, Vegan, Organic
Free of Alcohol and CHG
Free of Artificial Flavors / Dyes
Soothe Throat and Oral Sensitivities
Gentle Solution, Safe For All Ages
Ingredients:
Electrolyzed Saline, Pure Hypochlorous Acid (HOCl, 0.01%)
Choosing a selection results in a full page refresh.
Opens in a new window.
Something went wrong, please contact us!